Fishing Chartes Newburyport
Pay Online
Please confirm your date before paying.
You can contact me at either:
We are now accepting Visa - Mastercard, Discover and American Express to make booking your charters easier.
The required deposit is approximately 50%, or you may pay the whole balance beforehand.
Upon Check-out, just look for the Pay with Credit card section.
Thanking you in advance,
Captain Matt Abel
* Week Days are Mon - Thur
* "Weekends" are Fri - Sun
PAY ONLINE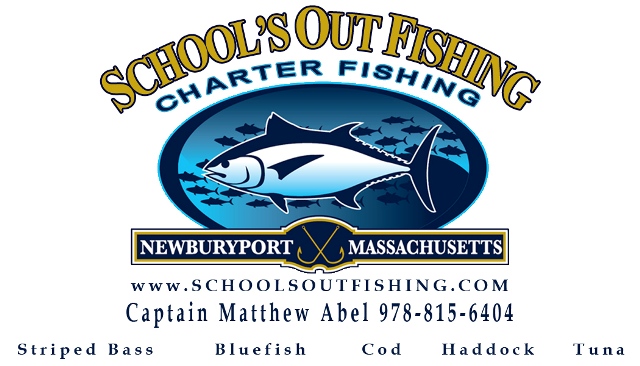 Check photo album
All prices are for the whole boat (6 person Max)
©
2006 Schools Out Fishing. All rights reserved.