Gift Certificates
Give the gift of a fishing trip!
OPTION 1: To order for a cash amount, click here: Gift Certificates
OPTION 2: If you want a custom certificate for a whole trip, send me an email at schoolsoutfishing@gmail.com
I can set you up with a whole trip certificate like this sample: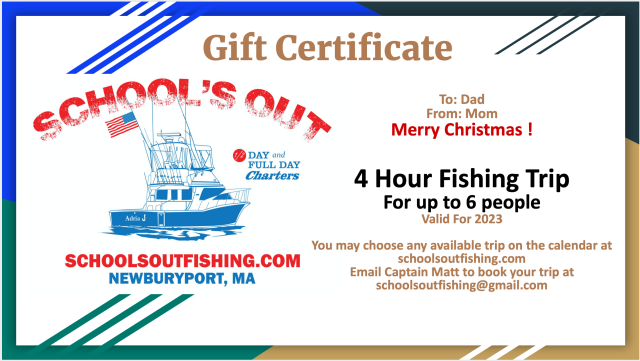 Check photo album
All prices are for the whole boat (6 person Max)
©
2006 - 2023 Schools Out Fishing. All rights reserved.