Massachusetts has opened up charter fishing!
We have some new guidelines for safety, which will not effect our fishing.
Some of the new guidelines are:
-Offering a place to wash hands (we have the full bathroom with soap and hot water)
-Try not to pass around your fishing rod to other people
-We will be cleaning all rods and common boat surfaces between trips
-Face coverings
-Try to stay 6 feet apart when you can
-If you are with your own family members on a trip, these guidelines are less strict
-I will give more information before you show up to the boat for your trip
THANK YOU FOR YOUR PATIENCE!
About time to go fishing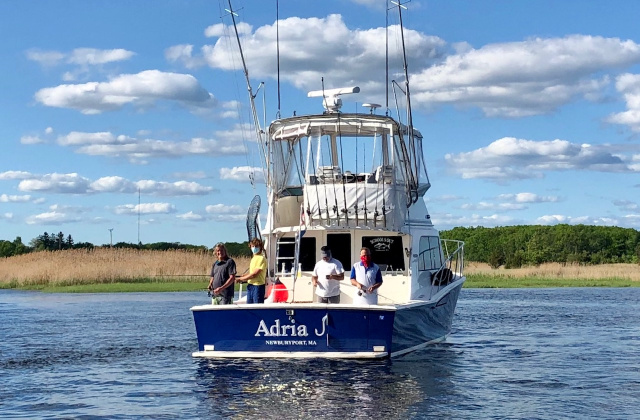 We are booking up for the 2020 season! Reserve your date in advance.
Now offering a 3 hr. Striped Bass trip on a "top of the line" 35 Cabo
for around $100 a person! (when you have 6 in your party).
The Striped Bass are our main inshore game fish. (End of May - Oct)
The 4 hr trips are our most popular tours

Usually lots of action, and no experience needed

Great for families and work teams to get together

I have added a 4:30 to 8:30pm trip (night fishing is available !)
Captain Matthew Abel has been fishing these waters for over 25 years. He is a veteran educator of Middle School aged students. Come have a fun filled day or half day on the water. Feel free to send your kids fishing while you shop Newburyport, or come along with the whole family!